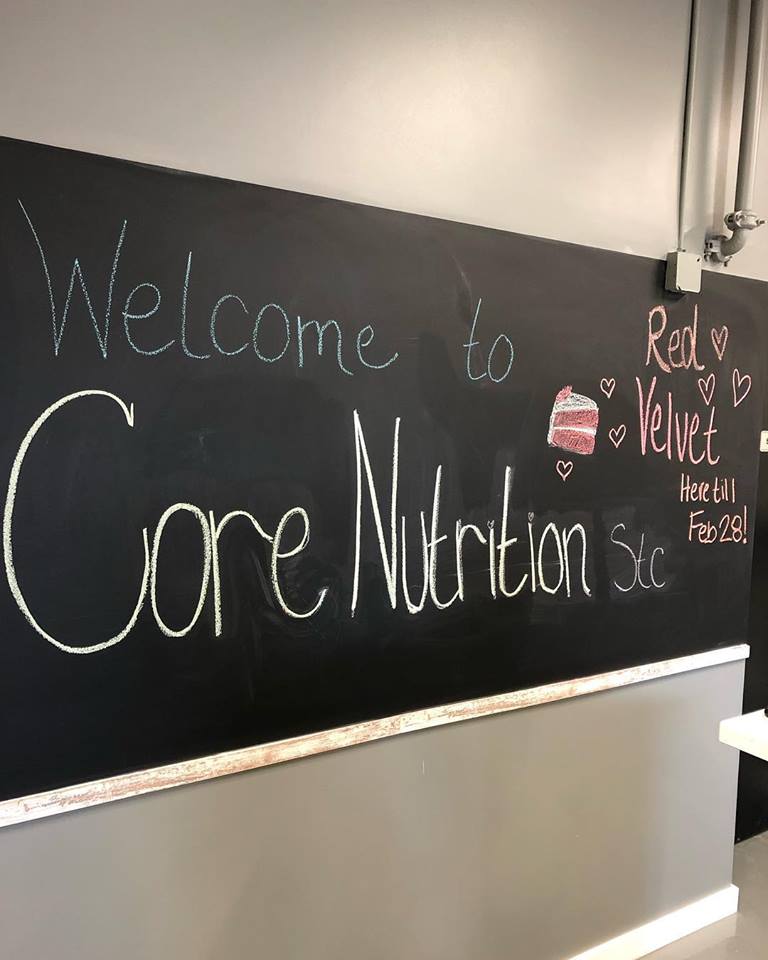 Just this last Tuesday I made it a priority to stop in to a new opening this month (Feb) in St. Charles called Core Nutrition STC. I owe all the credit for hearing about this place to Families on the Fox btw… They do a great job of keeping the Fox Valley community attune to all the major events and happenings.
Core Nutrition STC is a "nutrition" focused smoothie and juice bar fit for all types individuals. Men, women, athletes, children, nutrition conscious, and even those with special dietary requirements or food allergies such as vegan, or gluten free (my girlfriend has Celiac Disease).
In my line of work as a Realtor, my day starts incredibly early (in the gym by 5am) and ends usually around 7pm on most evenings. With all the physical and mental stressors I'm exposed to throughout any given day it's usually about 2pm where I hit a wall and need a pick me up. Core Nutrition STC filled that void perfectly when I visited.
The moment I walked in the door I was greeted by Ashley who happens to be one of the owners. She filled me in on how to order and even asked me what kind of nutrients I was looking to get in. Obviously I filled her in on my need for a refreshing midday charge which quickly turned into a recommendation that I automatically accepted.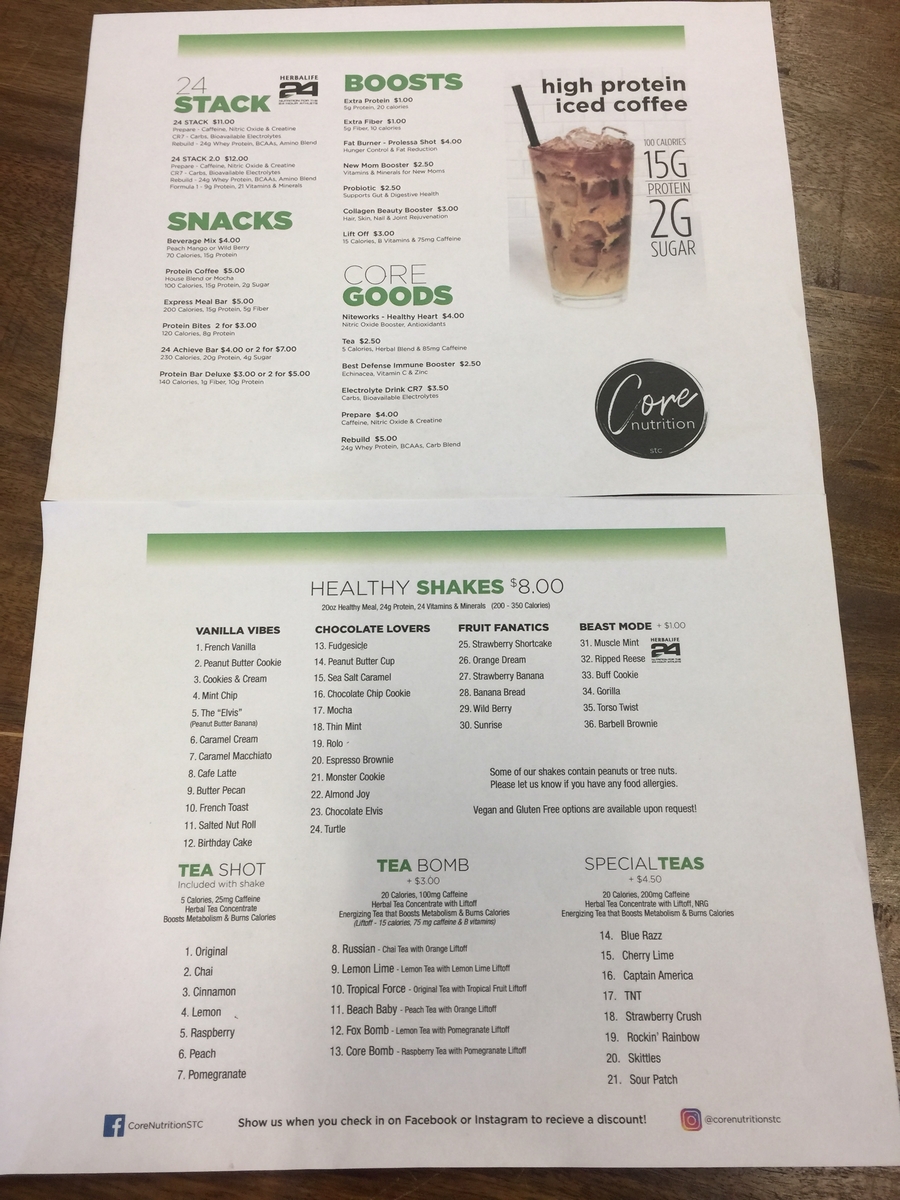 I went ahead with the Fruit Fanatics Strawberry Banana Smoothie and a Tea Bomb called the Fox Bomb. What's really amazing about Core Nutrition's shakes is that they all come with 24g of Protein and 24 vitamins and minerals at only 200-350 calories (depending upon which shake you order). These shakes pack a huge punch without all the empty calories.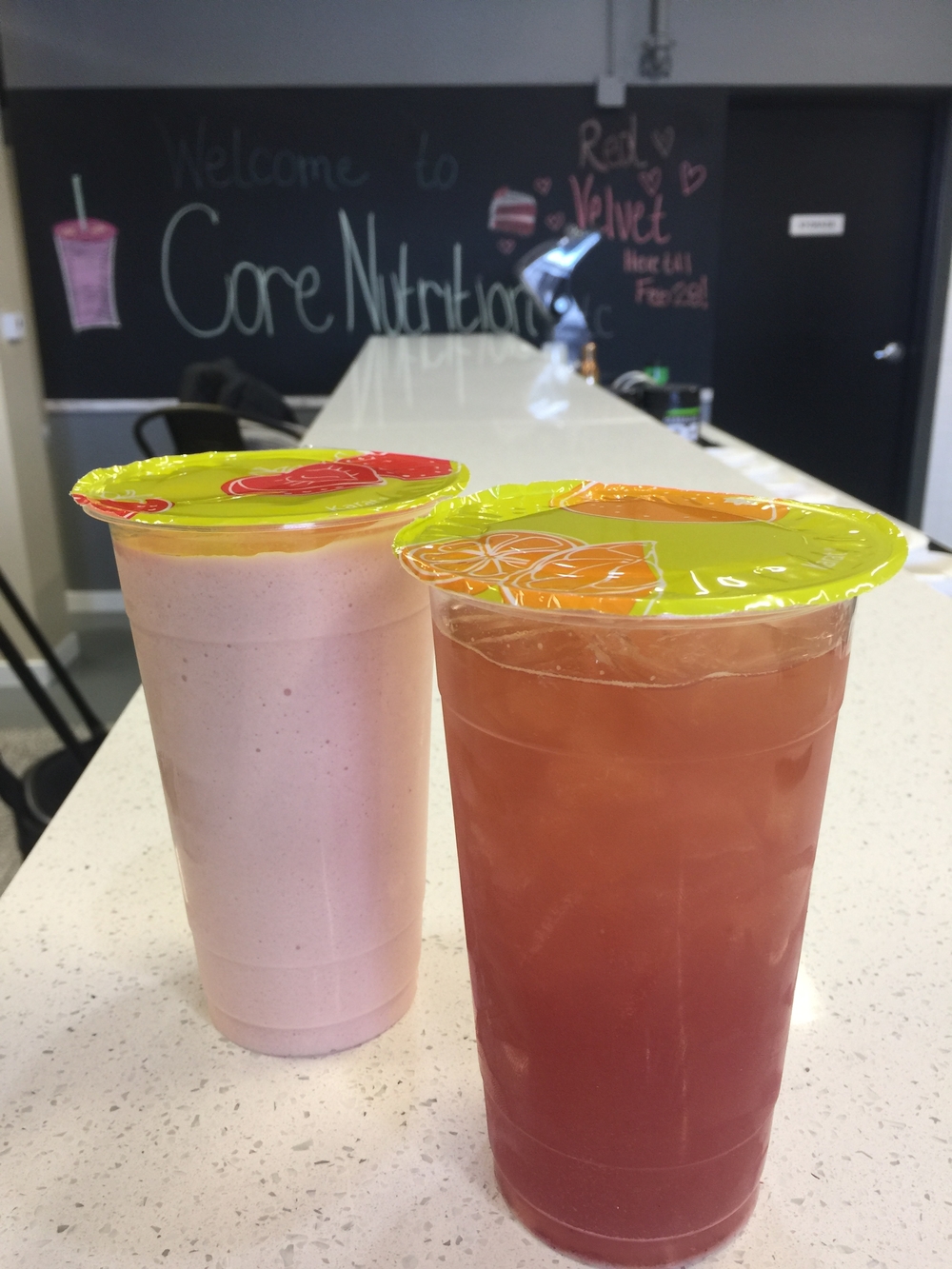 All shakes by the way are served with a sidecar (shot) of Aloe to aid in digestion. I actually ended up with what Ashley called a "Full line-up" which is a shot of aloe, a shake, and a tea.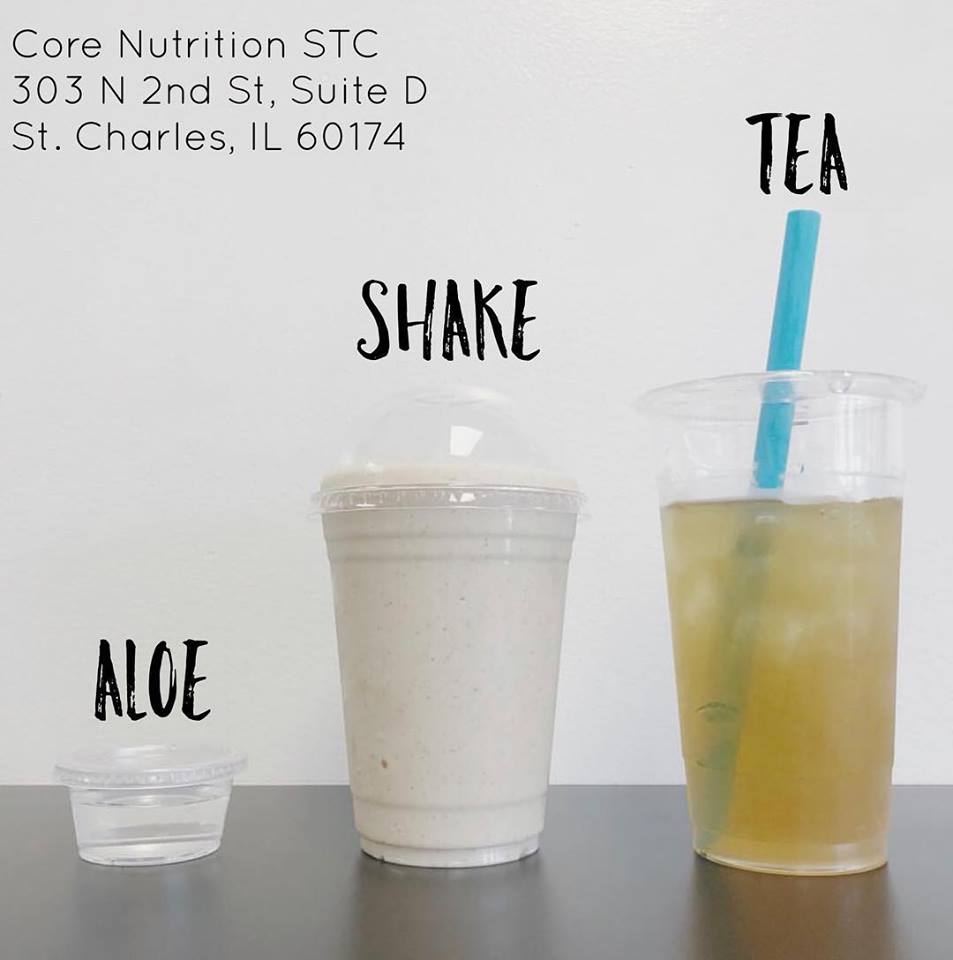 While finishing my shake I hung out at their bar and chatted a bit with Ashley on how Core Nutrition STC came about and even got to meet quite a few of her regulars. I'll save you the exhaustive essay on her backstory, but if you get a chance to chat with her on how this all came about, it's really an incredible story.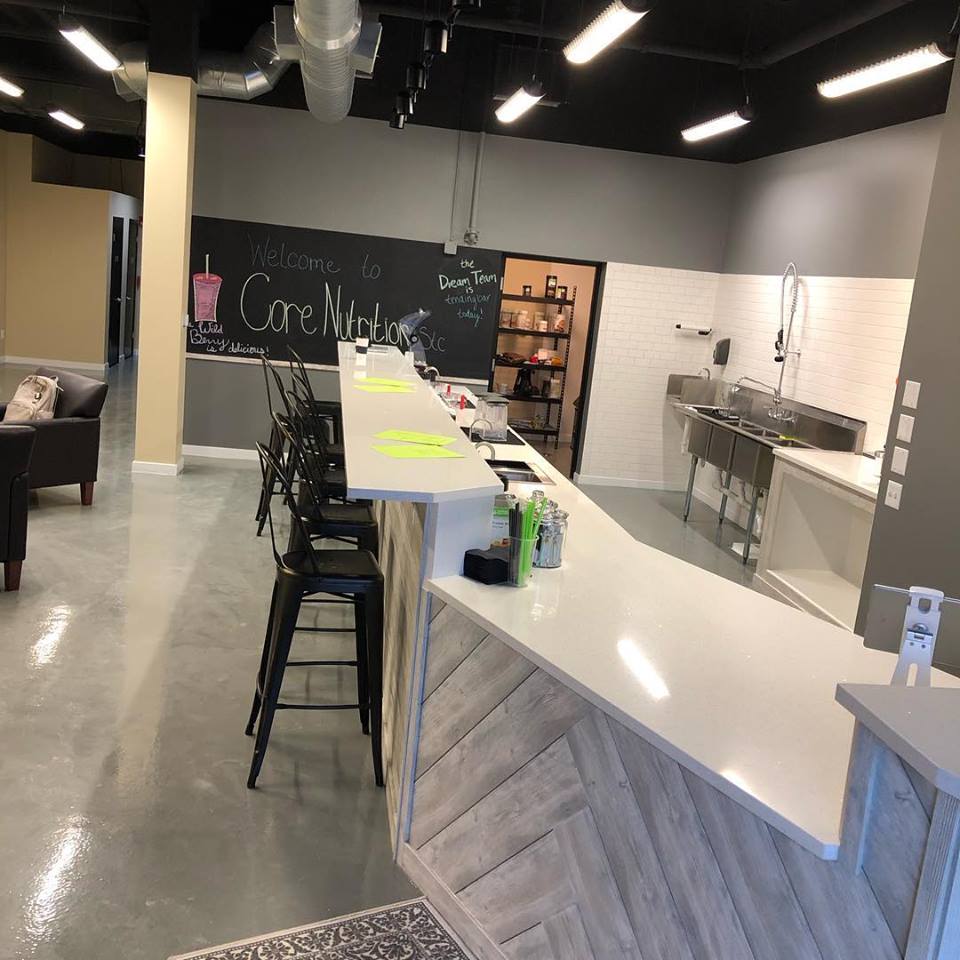 I wanted to also add as well that the atmosphere inside Core Nutrition STC is very relaxing and decompressing. They have natural colors, comfortable seating throughout, and the bar top even has outlets for you to pull up and get some work in. Although I doubt you'll want to work in such a relaxing place like this!
My afternoon pick-me-ups have historically been in the shape of a specific black caffeinated beverage, but after visiting Core Nutrition STC I know what I'll be reaching for going forward, and I believe many others in the local area will catch on real quick too!
Core Nutrition STC – 303 N 2nd Street Suite D – St Charles
Open Mon-Fri 7a-2p, Sat- 7:30a-12p, Sun-Closed
Thinking of Selling?
Find out how much your home is worth today and receive a free comparative market analysis of your home from The Zajic & Juliano Realty Team! Just click below!

Meet Paul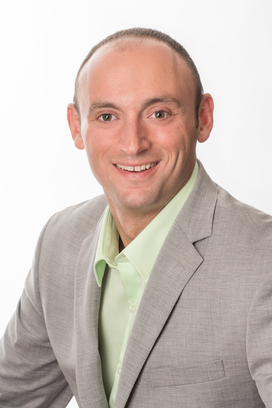 Dog Dad. Fitness Addict. Food Lover. Traveler. Realtor. Chicago & Northwestern Suburbs Local Expert. When I want the best Chicago deep dish I don't go to the frozen aisle at the grocery store, I go to Lou Malnatis. When we need the perfect present for someone's special celebration we go to downtown Geneva and shop at all the family owned stores. When I want the freshest produce and ripest sweet corn during the summer I visit Goebert's Pumpkin Farm in South Barrington that has been a staple in the area for almost 50 years. I grew up with roots in Chicago, the Northwest Suburbs, as well as the Fox Valley area all along the Randall Corridor. Growing up over my entire lifetime I've been lucky enough to see the insane amounts of development in these areas and how the landscape has changed for the better. I can help find you the right home, investment, bank, school, daycare, mechanic, and even the best hot dog joint in Illinois.