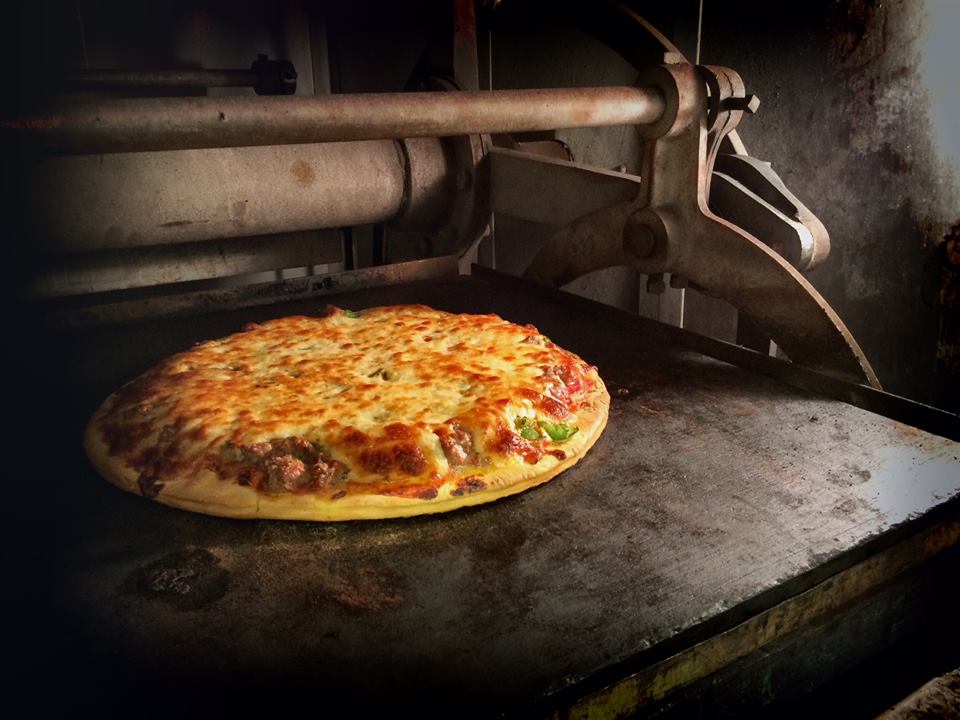 So as many of you may have already heard, Rockford's about to get a real "piece" so to speak of Chicago Style Deep Dish. This February, Lou Malnati's Rockford is coming to town, right next to another Chicago staple that just opened, which I'll leave out of this post since today's topic of discussion is Pizza….
Don't get me wrong, I'm just as excited as the next guy about Lou's finally coming to Rockford. I've been lucky enough to have experienced it on multiple occasions over the years, and judging by the comments on Lou's Facebook Page about the opening, there's hundreds of others that can't wait to try it.
But I'm not about to let you or myself forget about what I believe is one of the best and longest standing Family Owned "Rockford Style" Pizzerias in Illinois. That's right, "Rockford Style" pizza. The Second city has it's own style of pizza. And if you're not from Rockford, you need to pack the kids up, get in the car, and make the short drive here and experience it! Here are two of my favorite Rockford Style pizzerias!

LINO'S PIZZA & ITALIAN RESTAURANT- Rockford
Lino's has been around for over 40 years and I've literally been coming my entire life. It has such a rich history and the Battista family story is beautifully told right between the four walls that make up Lino's, right at the corner of State and Roxbury.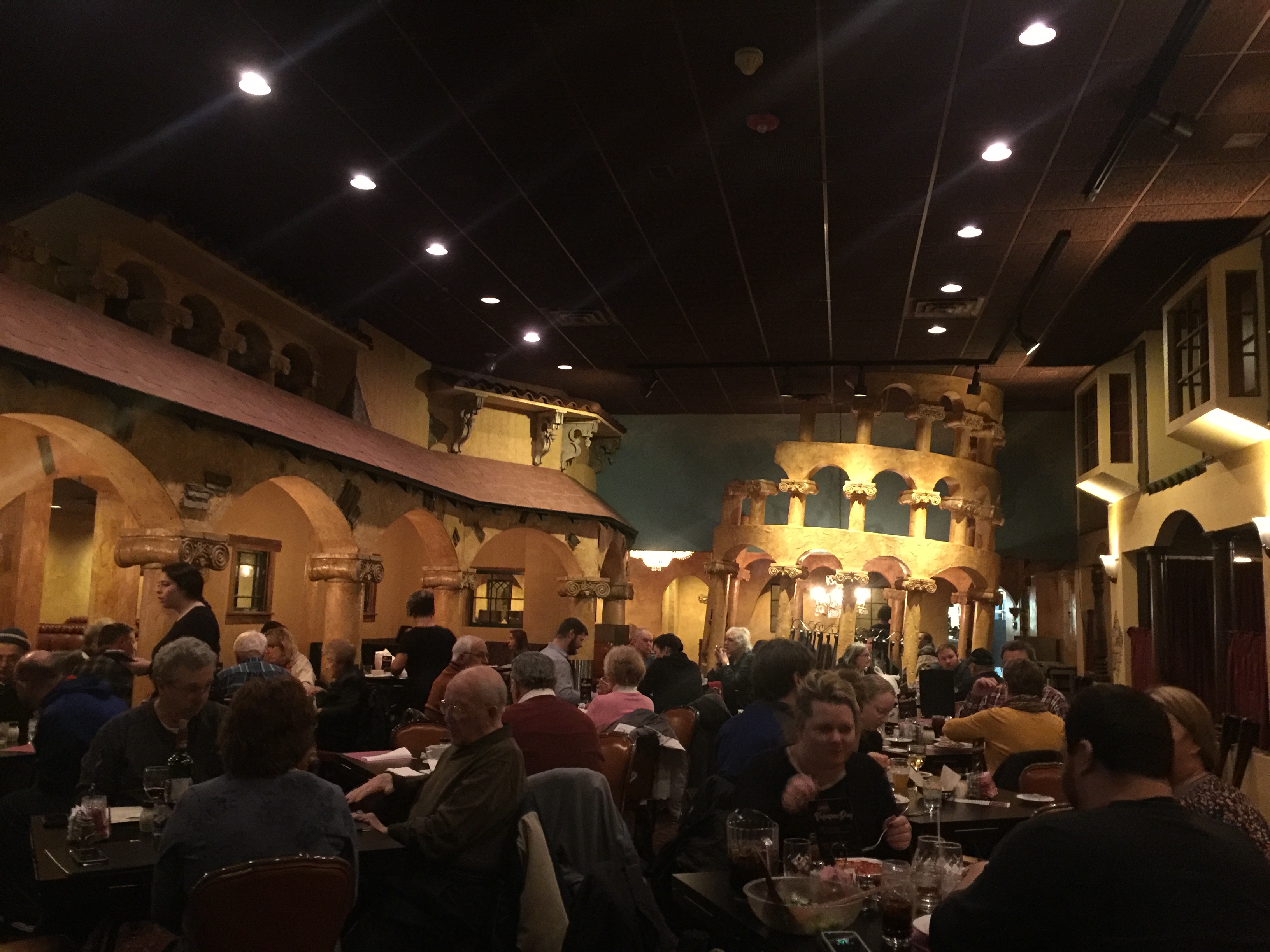 The moment you step out of your car, Lino's begins to tell you a story. A story of appreciation for where they're from and why they are where they are now. What Lino's does is what I believe so many restaurants have forgotten, they literally treat you as though you're a guest in their own home. The entire family and their team members speak with you as if they've known you for decades. Their #1 priority is making sure you're comfortable and happy. It's a common sight to see Joe Battista himself visit every table and every guest all while cooking pizzas with his team on the 80+ year old Fauld's rotating ovens. This culture of appreciation has clearly carried over to his loyal staff, many of which have been working with at Lino's for 20+ years!
Quick comment on the Fauld's oven that I believe needs to be said. If you're a pizza maker using a Fauld's rotating oven, you should automatically be given the honor of someone who respects the everlasting art of pizza making…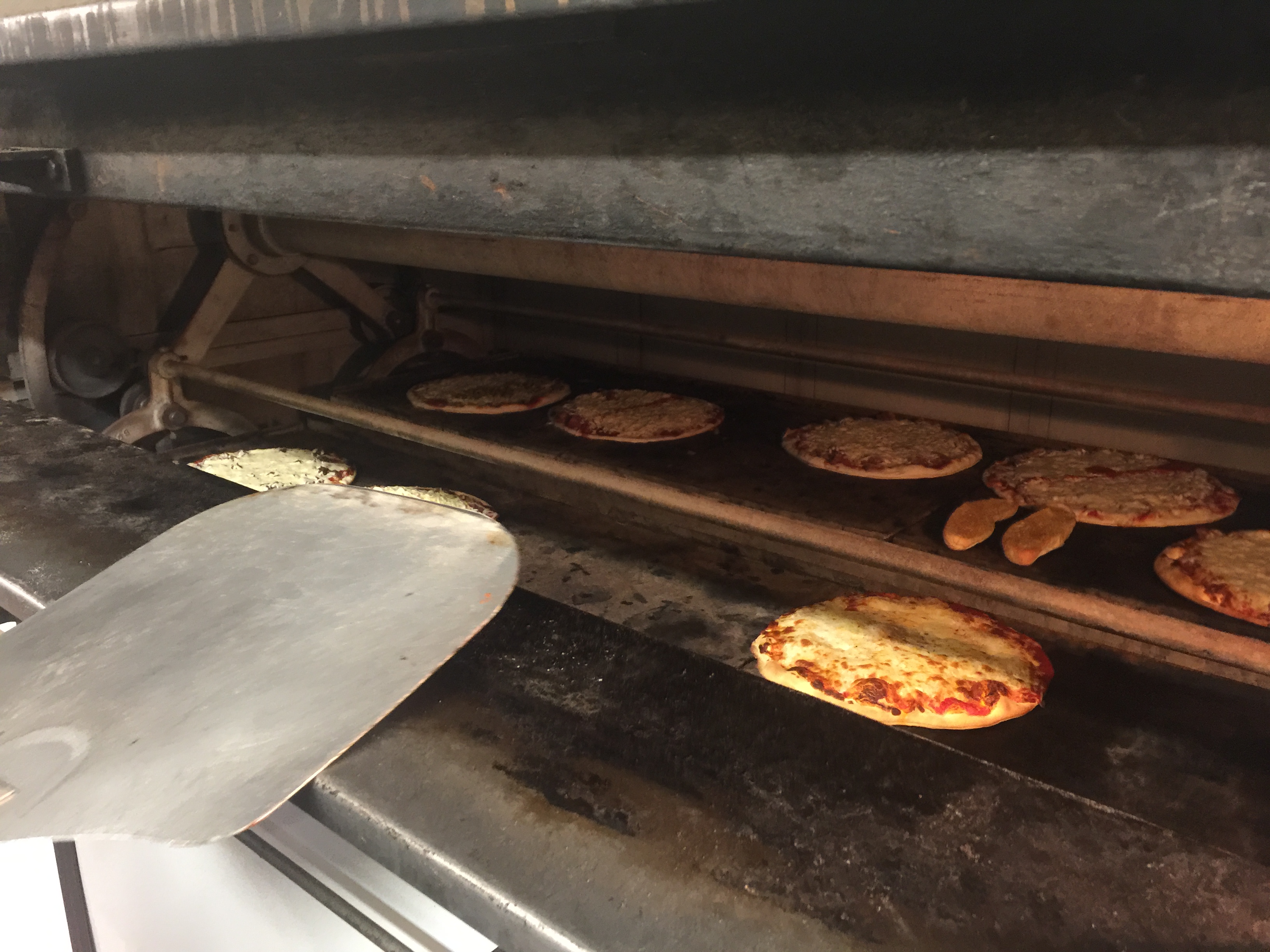 So let's talk about the pizza shall we? Handmade dough that's not too crisp and not too doughy with just the right amount of thickness. Topped with a handmade sauce that isn't over seasoned and has a slight sweetness. Then the handmade sausage (that is still made daily by the 87 years young "Uncle Dom") with his special spices all grinded down and then laid over that sauce in meaty chunks. Topped with Lino's own special blend of cheese that's made by an independent cheese maker to their specs! What comes out of that rotating oven after a brief period of time is literally Battista family and Rockford pride!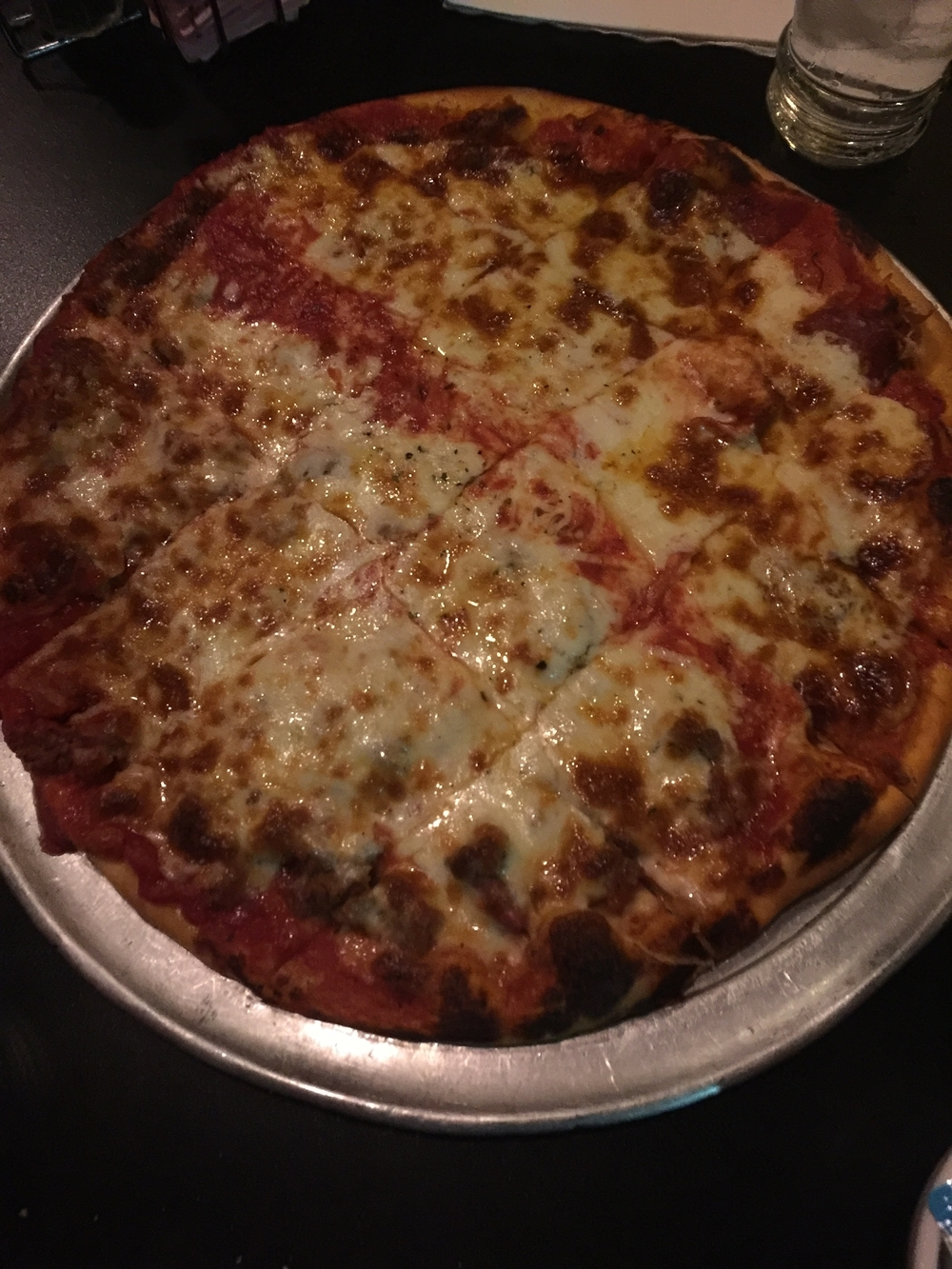 When you order your pizza, don't forget to order the Lino's Special Salad. It's a must have with an italian dressing that is out of this world with pieces of sausage, egg, and tomato.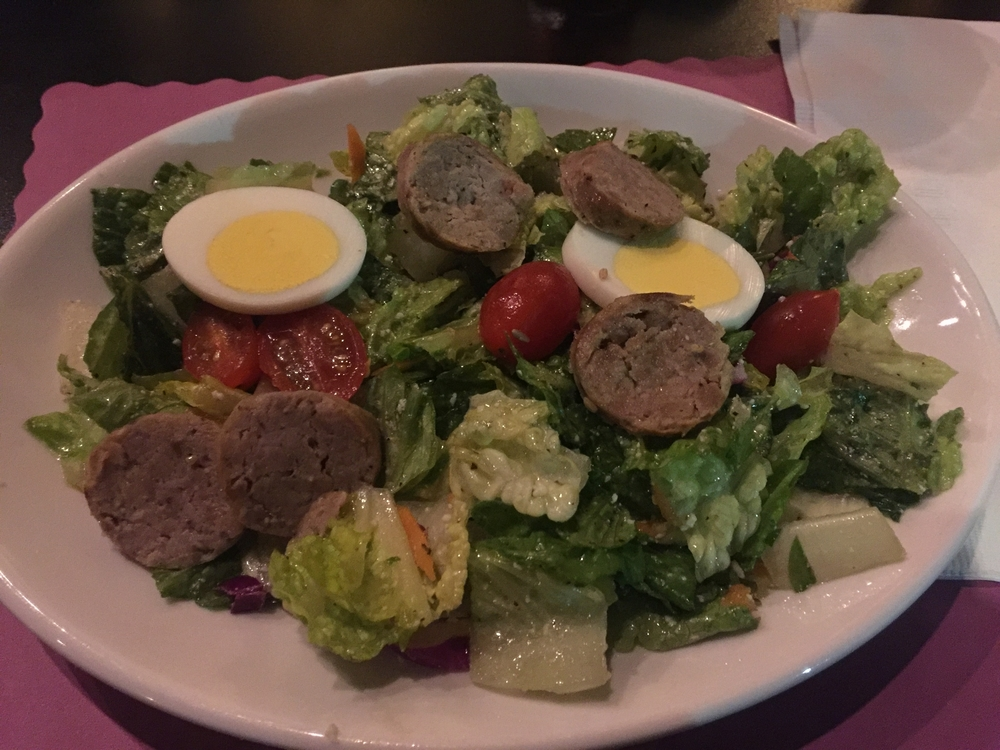 There's a reason why even Chicago's Best TV! has come to visit and I'm telling you, you should to!
5611 E. State St. Rockford-815-397-2077
DOM'S RESTAURANT & PIZZERIA- Northwest Rockford
Dom's Pizzeria and Restaurant was and still is a place that is near and dear to my heart. Specifically because it was started by my own uncle Dom Mandala back in 57′ whose son's Jimmy and Bobby along with their wives Rosely and Marilyn eventually took over.
Although Dom's is gone, but never forgotten, I can still taste that pizza even now in my mind. Dom's would treat you like family the moment you walked-in. The exposed pizza station right behind the bar made it easy for my cousins Jimmy and Bobby to catch up with you while making pizzas at the same time. Some of my fondest childhood memories came while visiting often with my family and my grandpa Jack. I even remember leaning over the bar while keeping watch on the kitchen as I snuck pieces of pepperoni right out of the bowl!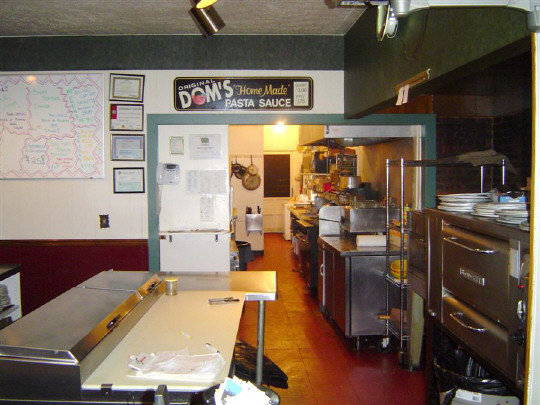 They made it in a thin or pan crust with homemade sauce and their signature italian sausage that was grinded down and then crumbled over the perfect dough and covered with an incredible blend of cheese. It was an institution in Rockford right across from the Rockton Avenue Shopping Center, and I would do pretty much anything (that's legal) to get my hands on another slice (hint hint). Thank God I can still get the sauce!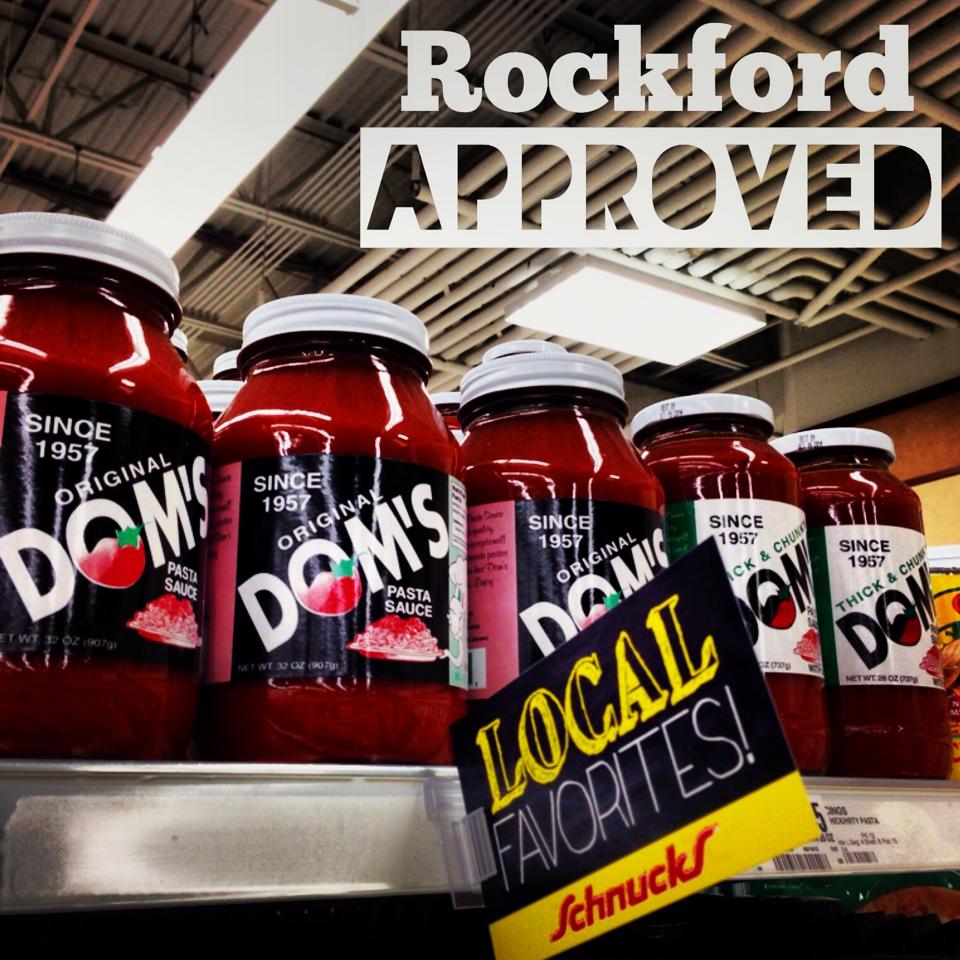 Check out some of the Dom's Pizzeria family memories below!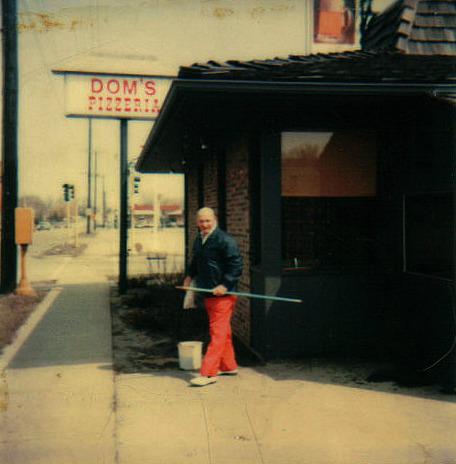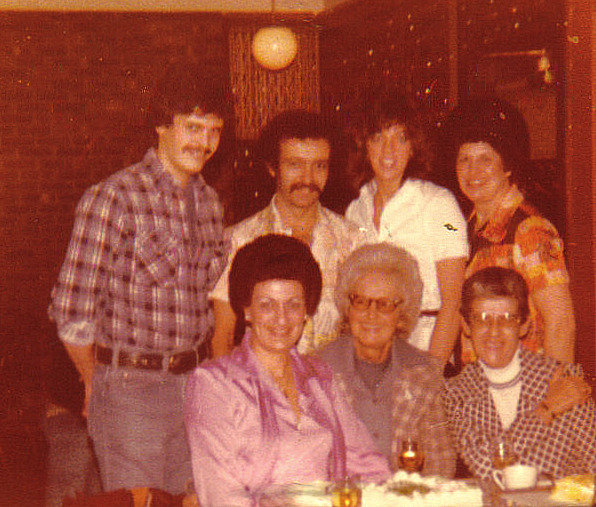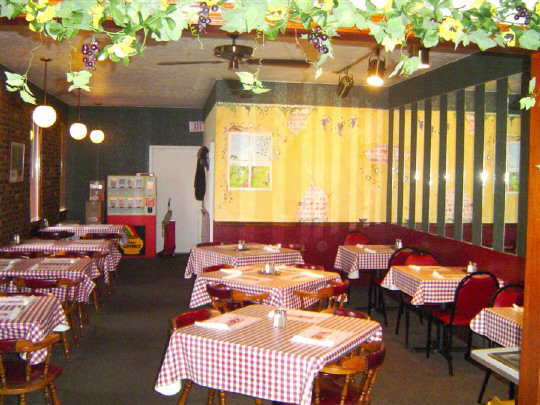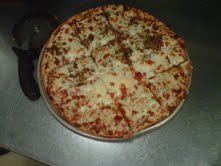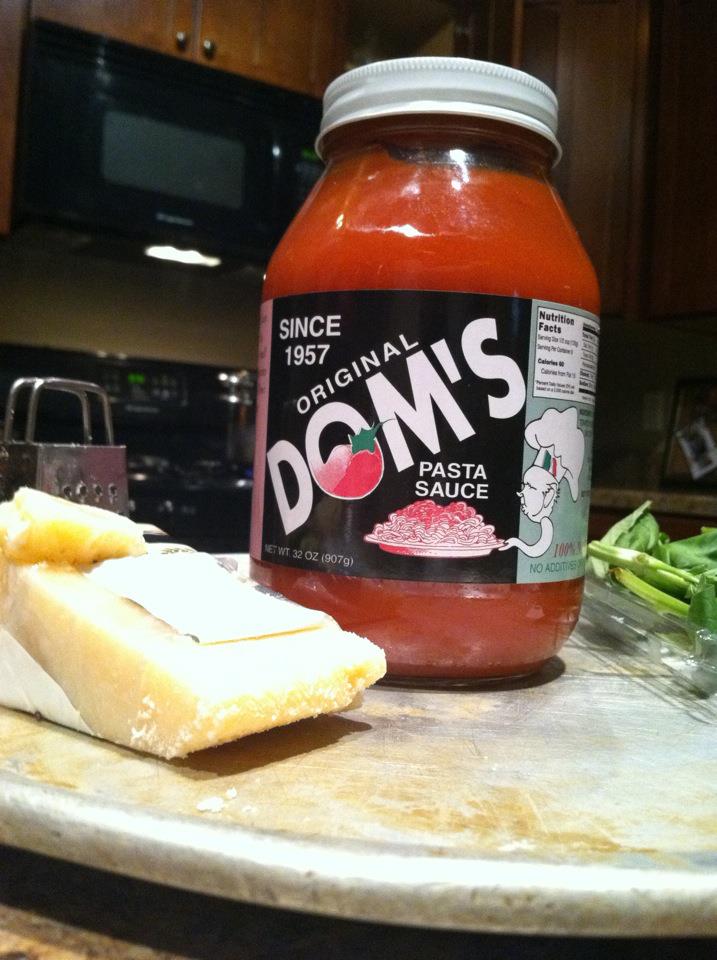 With all this said, I'm pretty sure I've pleaded a case beyond any reasonable doubt that Rockford knows pizza! And my favorites are only two of many other longstanding family owned pizza makers in the area. You owe it to yourself to get out to The Second City as soon as possible to experience it for yourself!
Thinking of Selling?
Find out how much your home is worth today and receive a free comparative market analysis of your home from The Zajic & Juliano Realty Team! Just click below!

Meet John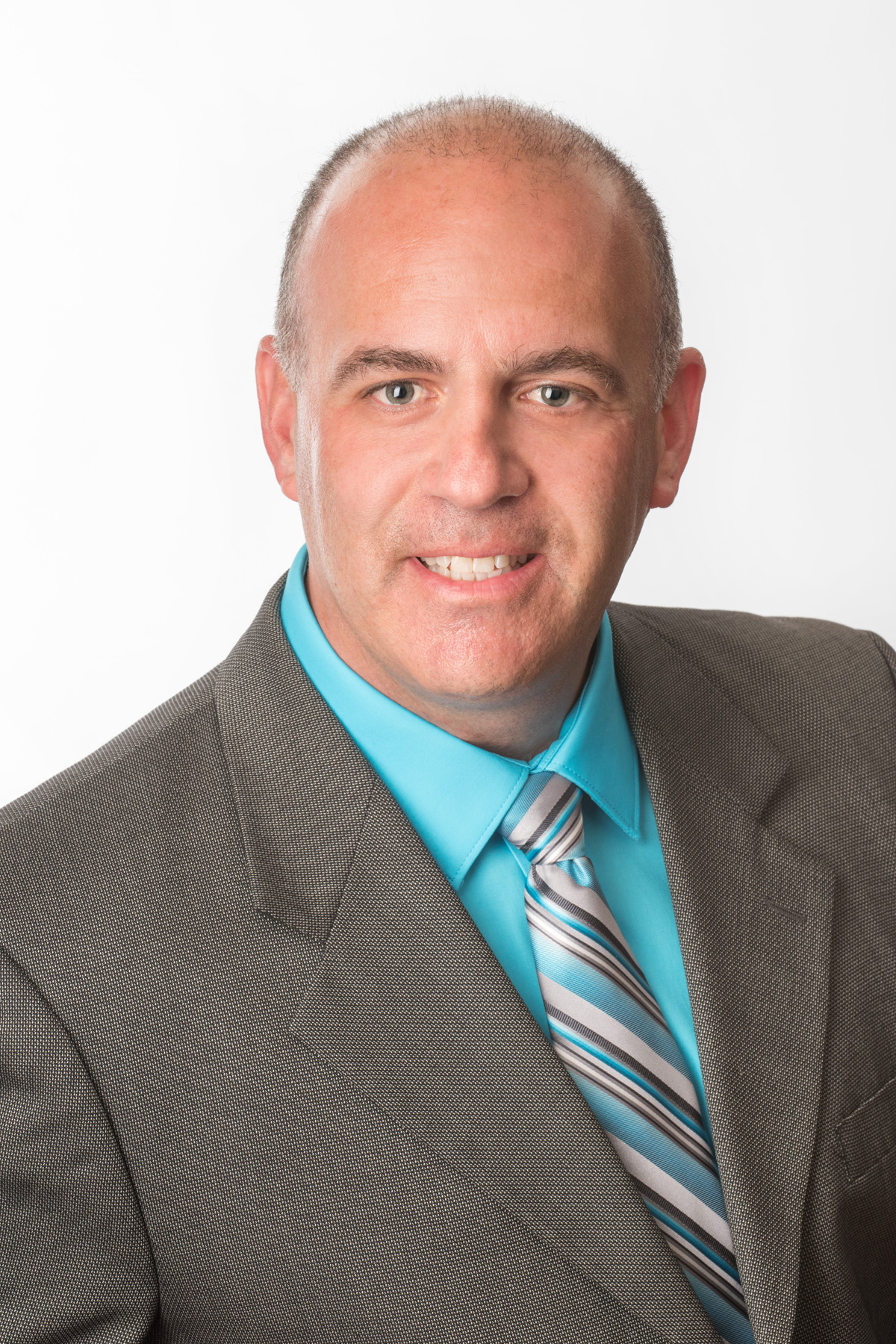 Father. Runner. Food Lover. Rockfordian. Realtor. Chicago & Northwestern Suburbs Local Expert. Born and proudly raised in Rockford, IL I've seen it all. The ups, the downs, but most importantly the strength and pride of the community in looking out for each other. Many of us have known each other for decades and I can't tell you the last time I walked into a restaurant and didn't run into someone I've known or grown with through the years. Over my lifetime I've been honored to be a part of what the meaning of Rockford truly is and look for every opportunity I can to tell its story!