Just this past week from January 21-27 Geneva, IL hosted their Geneva Restaurant Week. It's an event that happens every year where any Restaurant or Bar native to the area can participate and showcase some of their best dishes and cocktail libations. Most every restaurant that gets involved offers some kind of special or prix fixe menu and best of all these menus come at reduced prices! It's happens every year and it's a favorite of my girlfriend and I to attend.
We spend a lot of time throughout the year in historical downtown Geneva. It's got an amazing "Olde Towne" feel that's filled with mom and pop small businesses offering all kinds of goods, services, food, and entertainment. It's a very popular destination for tourists and the locals alike especially because it's meant to be walked through and offers plenty of parking.
My girlfriend and I have found the majority of the restaurants to be very service forward and especially accommodating. This fits very well for my girlfriend who has Celiac Disease and can't have Gluten. Whenever we find a new restaurant we'd like to visit we always check out the menus, and then reach out directly to the chefs or the management to see if they can accommodate. We've found that the Geneva area has no shortage of these kinds of restaurants.
This year, we took a slightly different approach to choosing which restaurants we were going to visit during the event. As usual we visited the Geneva Chamber of Commerce's website to first take a look at the restaurants that were participating along with the menus. We knew we wanted to visit something we haven't been to before, but this time instead of contacting restaurants and asking if they could accommodate, I visited the "What's Happening in Geneva IL" Facebook page and asked the almost 27,000 members on that forum for their opinions on the best places to check out that were "Celiac friendly." And my gosh did they deliver! Places my girlfriend and I have never even heard of were being recommended and it was amazing to see so many commenters chime in who had Celiac as well!
We narrowed down our choices and ultimately chose Altiro Latin Fusion and Craft Urban.
ALTIRO LATIN FUSION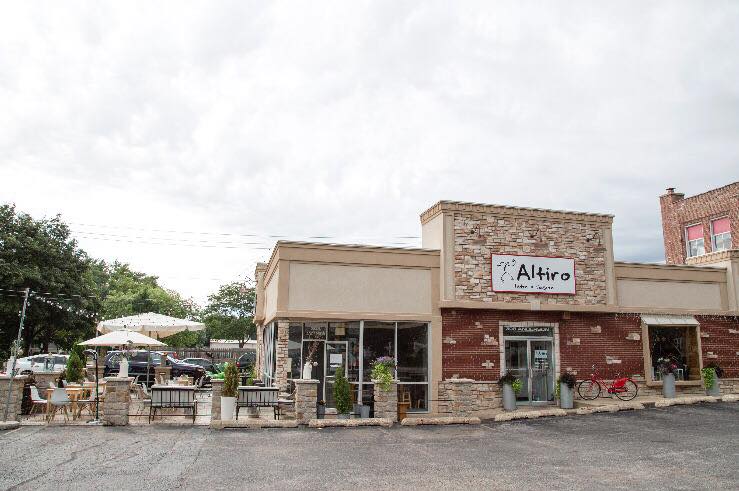 We visited Altiro on Friday night with a couple that had been here before. We had high expectations and wow did they deliver! The service was friendly and when we spoke with our server about our Celiac situation he didn't flinch one bit and knew exactly what we were talking about. The interior is modern forward, yet very comfortable and relaxing, making it very easy to be social. They even had live music that set a perfect mood.
Altiro is a tapas type restaurant which is meant to be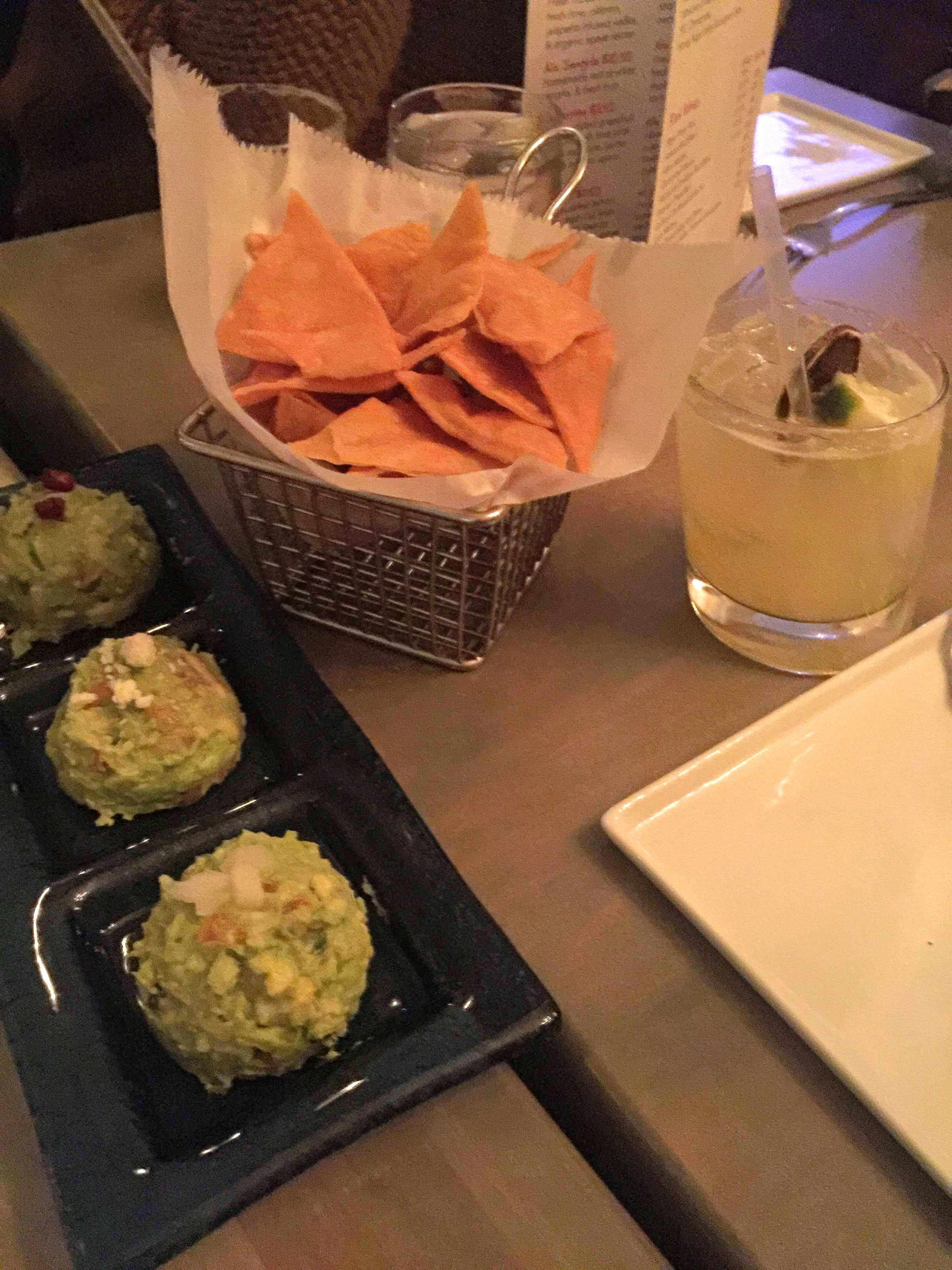 enjoyed more socially with cocktails and smaller dishes ordered over the entire dining experience rather than ordering one big meal. We started with their traditional Al Trio Guacamole and the flavor was some of the freshest we've ever had. My girlfriend was unable to eat the house made chips because they share a fryer with one of their other dishes that isn't gluten free, but when I tried them they were perfectly crisp, flavorful, and lightly salted. BTW the chips, and what appears to be only two other dishes on their entire menu, are not gluten free. Everything else is, and there's a LOT to choose from.
We also ordered their Ala Organica traditional margaritas and let me tell you those went down so smooth. Might have been one of the freshest margaritas I've ever had.
From there, my girlfriend and I ended up ordering two orders of their Al Camaronchizo tacos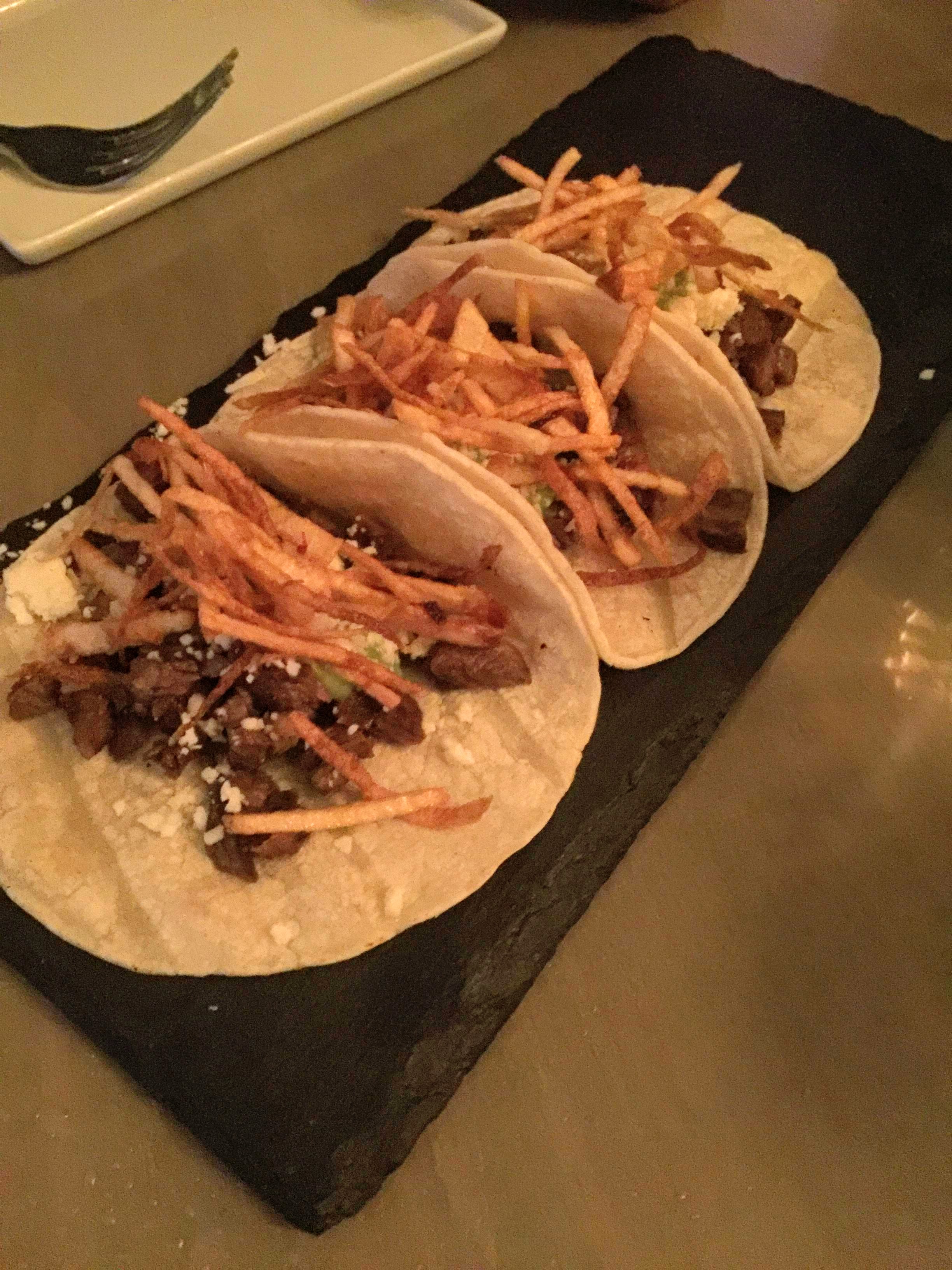 (8 total) and I ordered a side of their Ala Papa Brava (NOT Gluten Free). Our Friends ordered the Al Chilango (steak) and the Al Carnitas (pork) tacos. Let me tell you something about their tacos, THEY BURST WITH FLAVOR! They do a great job of keeping it traditional and not using too many ingredients that end up taking away from the proteins that should be the stars of the show. My favorite were the Al Camaronchizo tacos. The combination of shrimp and chorizo was a match made in heaven. The Al Chilango (Steak) are pictured.
I do need to make a comment about their Ala Papa Bravas… This was an incredibly unique take on how loaded french fries can be done. They're reminiscent of a Poutine with a latin flair and a perfect spicyness. Even though we were eating them at 8pm at night these are exactly what you'd want to reach for during brunch or after a night of being "over-served." These certainly left their mark in my mind and I'll be coming back specifically for them.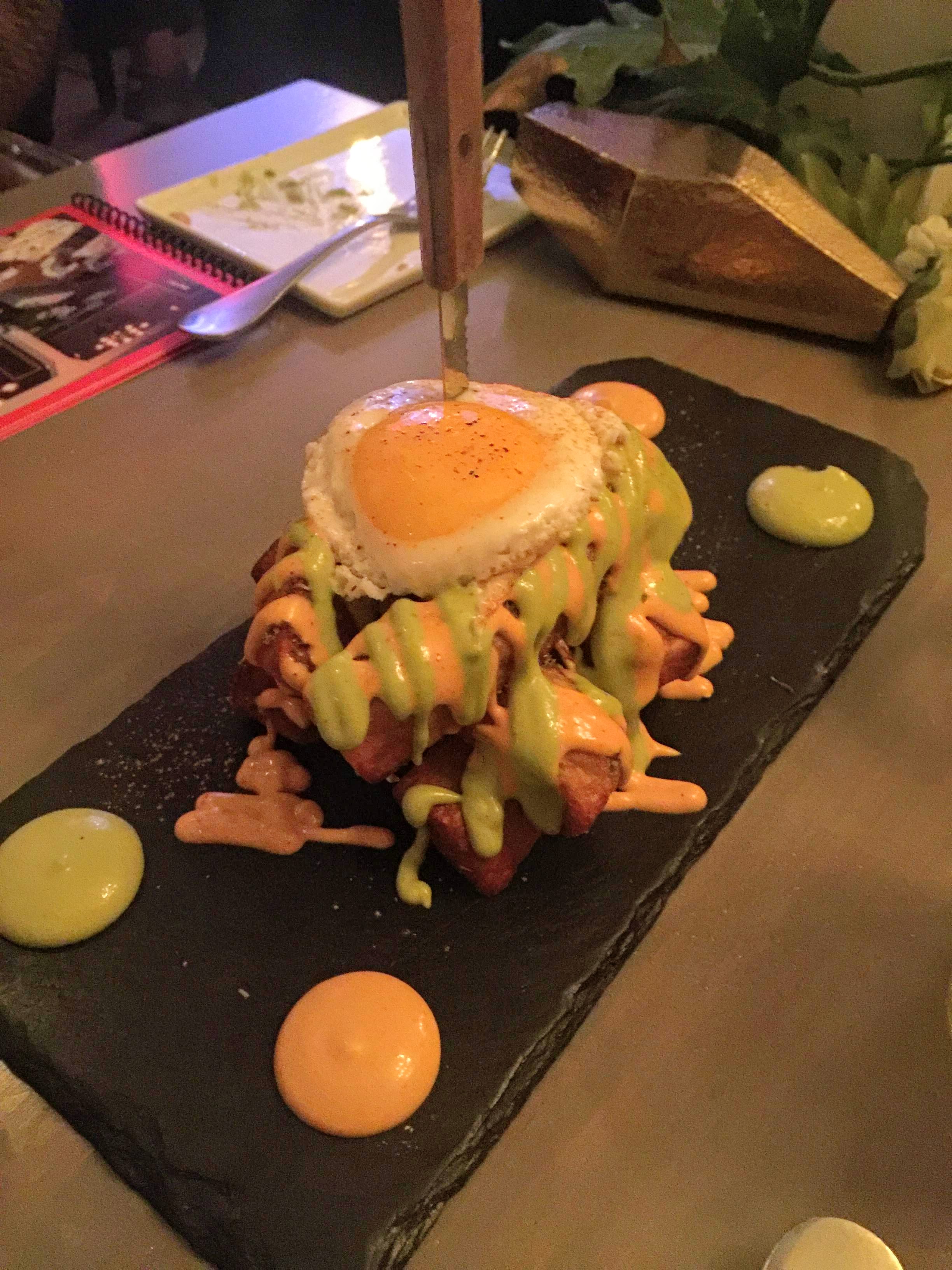 CRAFT URBAN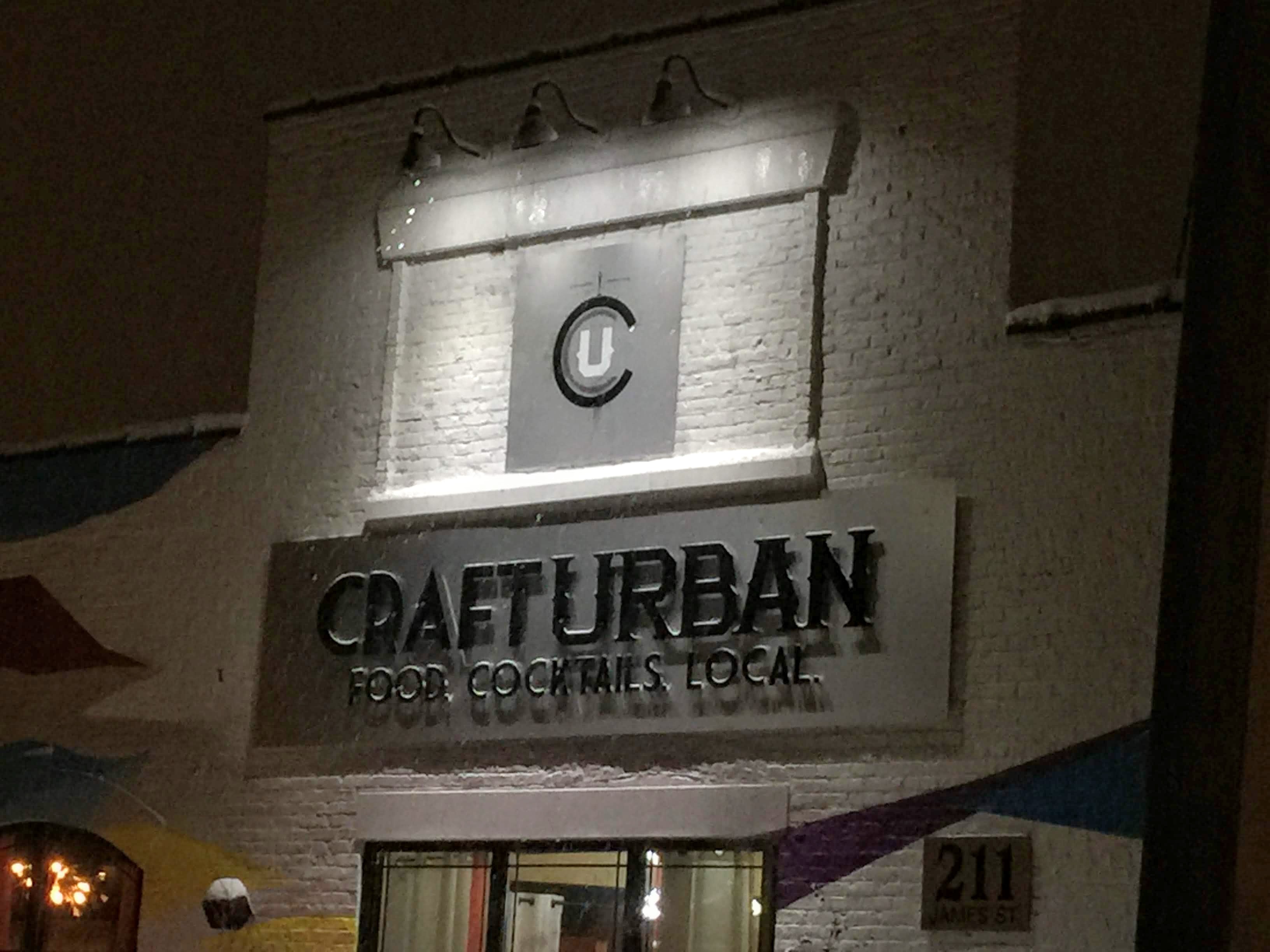 We made reservations for Craft Urban on Saturday night which just so happened to be the same night we got dumped on with about four inches of snow. We were actually considering cancelling, but really glad we braved the elements and went anyways.
This was another establishment we had high expectations for and the moment we walked in they started to deliver. The design and decor of the main dining room is very airy with a hip and yet comfortable vibe.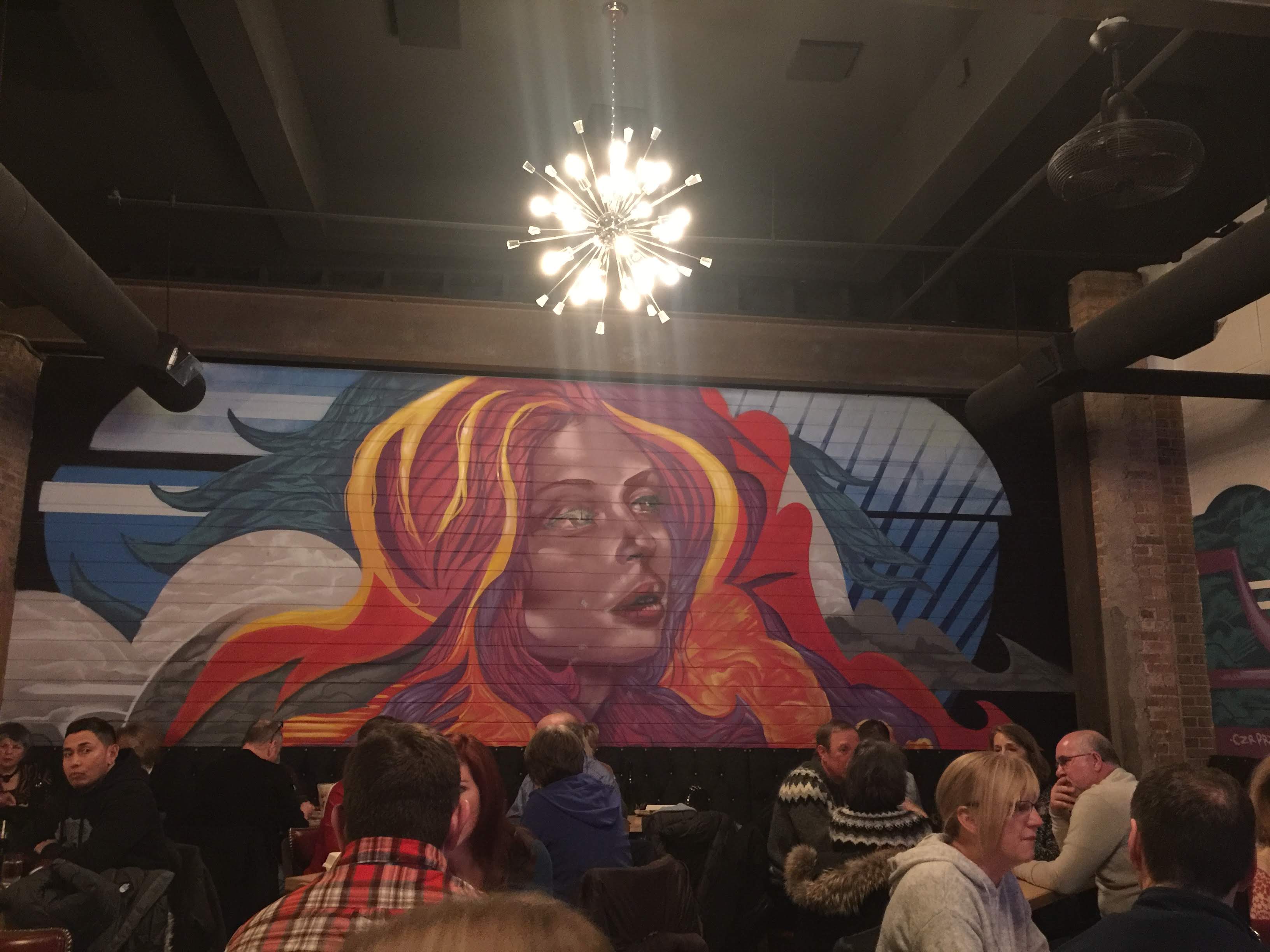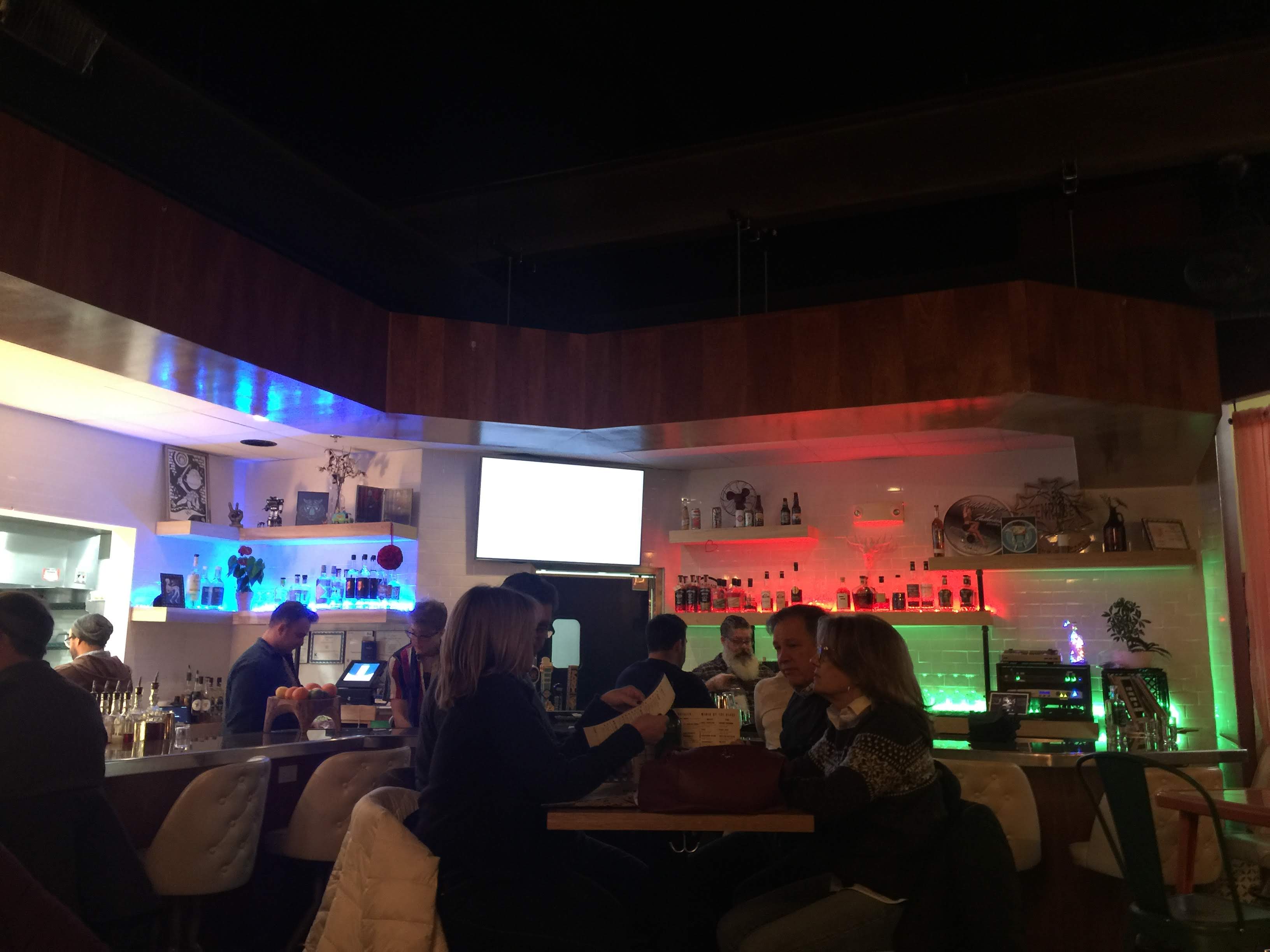 We were joined again by another close couple that we dine with often and we got right to work with drinks. Our friends ordered two of the drink they call "The Dude Returns"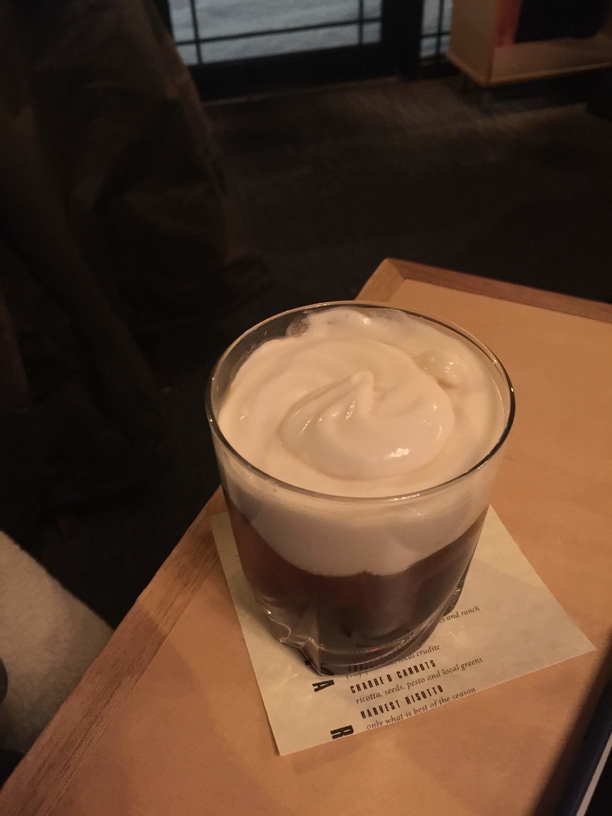 made with Two Brothers Coffee Liquor Vodka and bourbon infused foam, an ode to what I'm sure is The Big Lebowski. Our friends definitely enjoyed them as they ordered another round. I didn't get to try it, but visually and conceptually it got my vote. My girlfriend ordered a Malbec while I went with my usual cocktail, an Old-Fashioned. I'm constantly looking for the Holy Grail of Old-Fashioned's and Craft Urban's take is right up there in the running.
Side Note; I'm a bit of a Bourbon snob and love the craft and process behind distilling a great Bourbon. This particular Old Fashioned was made with Whiskey Acres Straight Bourbon which happens to be an Illinois based distiller out of Dekalb IL. I've been lucky enough to sample all of their products at a previous dinner, but perhaps I'll save that for a future post.
Back to the food… Again, we were greeted with a server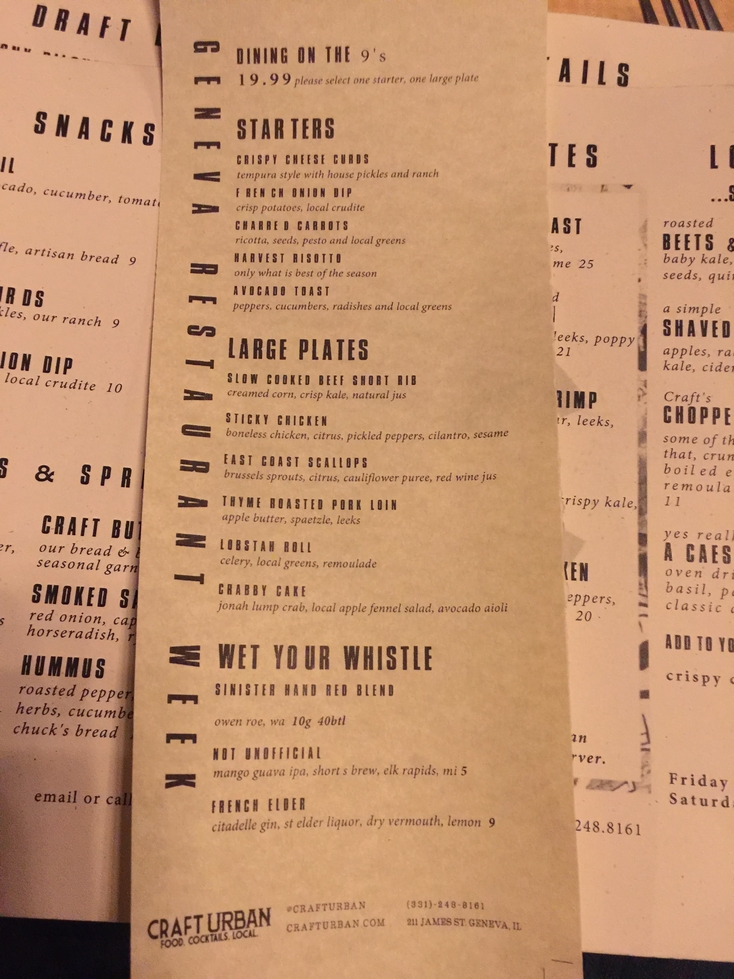 who had a complete understanding of my girlfriend's needs and was very well educated on the menu. When she didn't know the answer she immediately found out for us which definitely raised our trust and confidence even more. Craft Urban is definitely what I would call a "from scratch" kind of kitchen and typically this makes it a lot easier when it comes to accommodating Celiac.
Btw, just so everyone knows, myself and my girlfriend especially, know that unless an establishment promotes the fact that they are an entirely gluten free kitchen, that there will always be the possibility for cross contamination. My girlfriend will take that risk when she feels comfortable with the competence and standard of quality of the establishment. We verify that by doing our due-diligence before and even while we're there. Craft Urban is one of those places.
Three out of the four of us went ahead and ordered from the special menu being offered for Restaurant Week. For $19.99 you got to choose 1 Starter and 1 large plate. Both my girlfriend and I chose the Crispy Cheese Curds fried with gluten free tempura and the Slow Cooked Beef Short Rib with creamed corn and krisp kale. The other went with the Harvest Risotto and their classic Lobstah Roll. The last of us ended up ordering the full portion of the Beef Short Rib with their truffled french fries.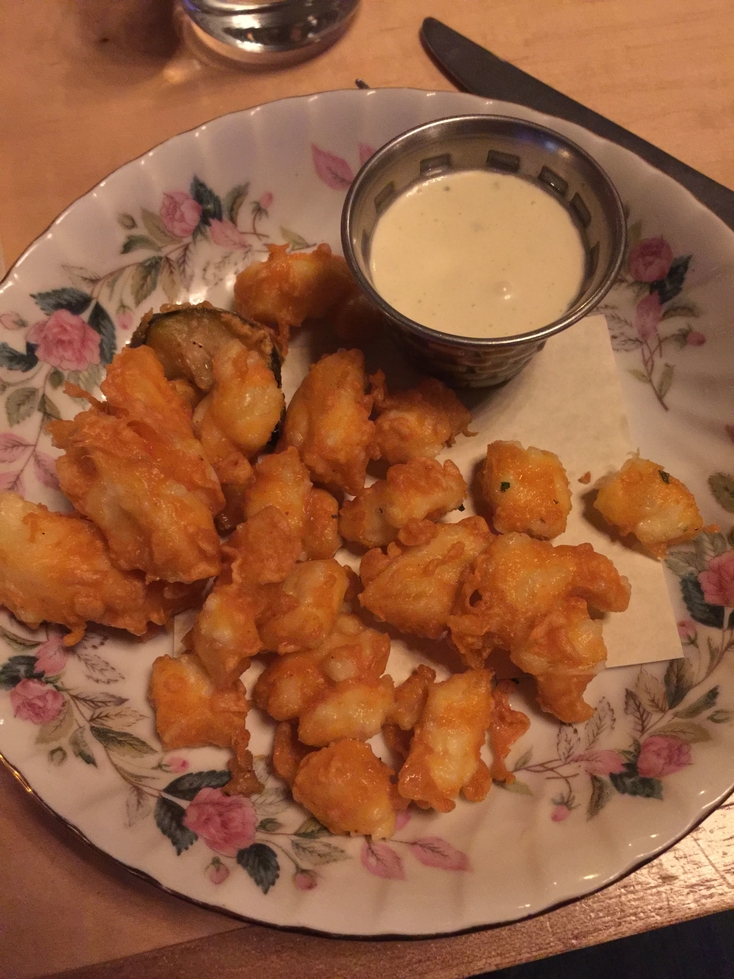 WOW is all I have to say! Who would have thought something like cheese curds could come off so delectable! I honestly could have ordered four portions of these as just my dinner. I didn't want to stop eating them especially with their from scratch ranch sauce. The Risotto was a perfect al dente mixed with the freshest of ingredients and with just the right amount of a sharp white cheese (I'm assuming either romano or a well aged parmesan).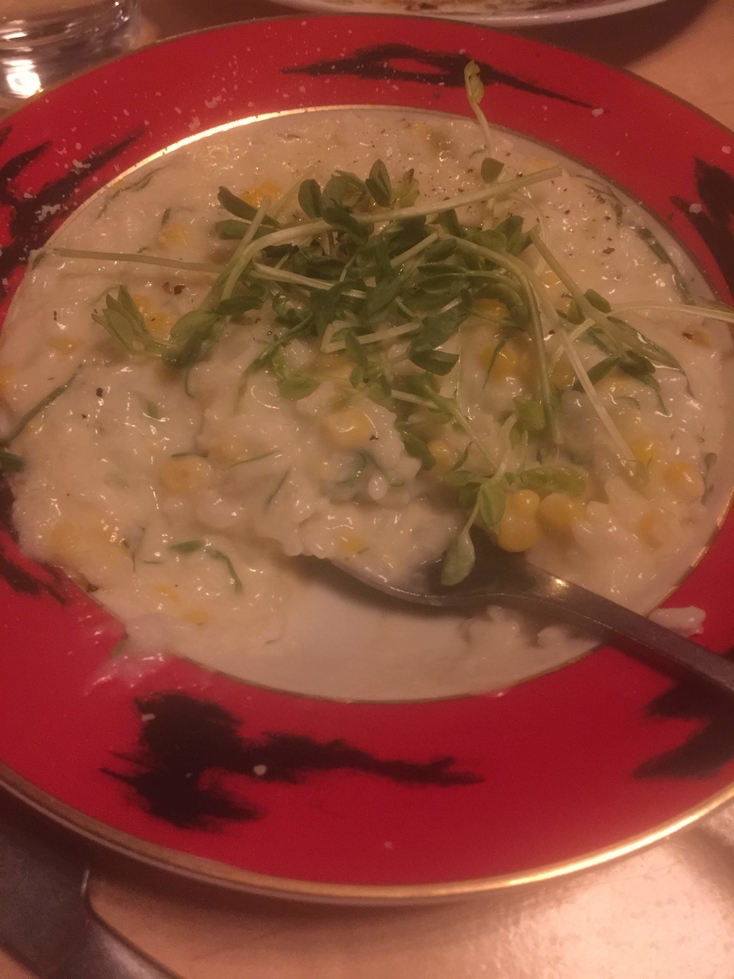 Once we moved to the main dishes the experience just kept getting better. The short rib was perfectly slow cooked and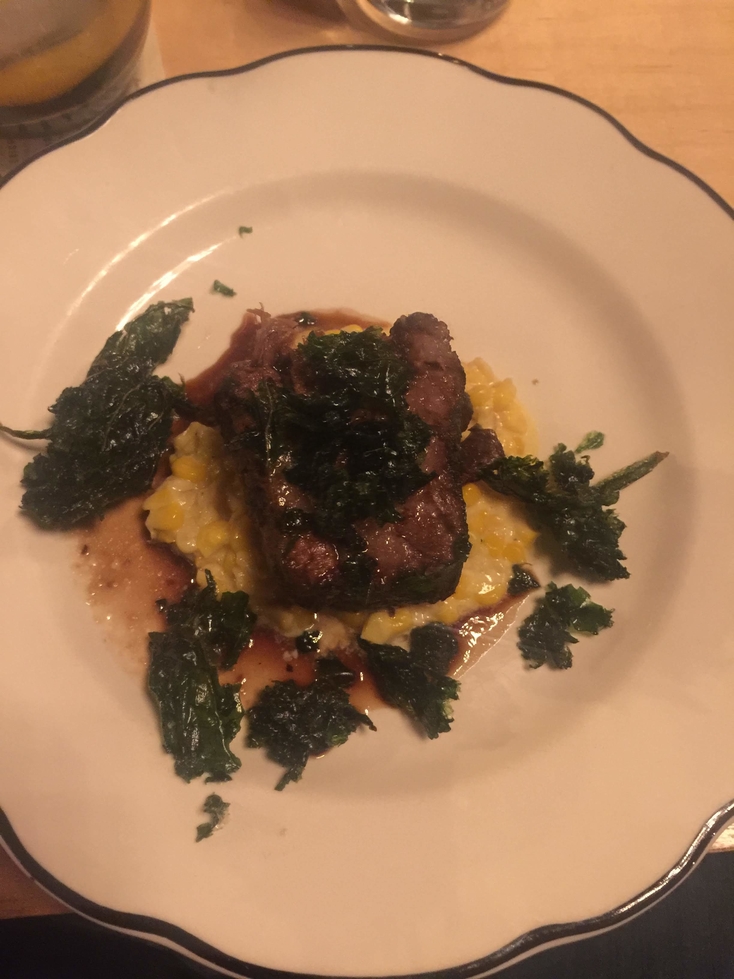 melted in your mouth. And when paired with the creamed corn and the krisp kale it was the perfect complement on a cold snowy evening. It literally warmed me. I was lucky enough to try the Lobstah Roll as well and I'm pretty sure one of the chefs must be from Maine. Big pieces of lobster meat were mixed with a well thought out remoulade and a split top bun that was lightly grilled on each side. They know how to pay their respects to a good lobster roll and all the flavors shined on this one.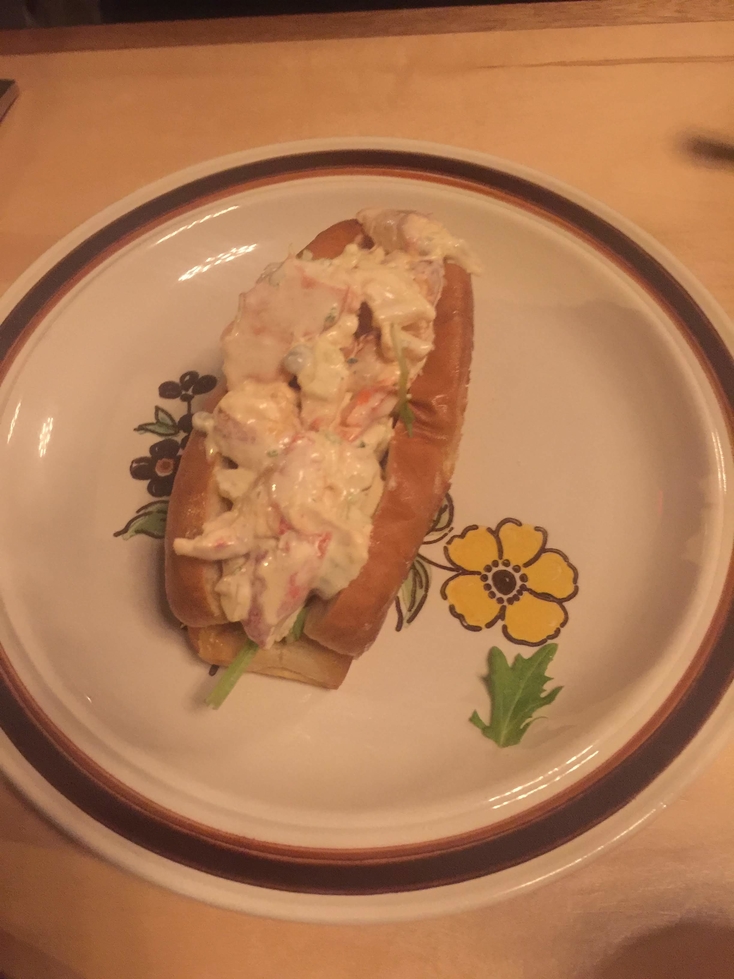 Of course we finished off the evening with some dessert and went with the Urban Sundae and the Pound Cake with marinated berries. I'm not even going to go into detail on these because basically they were both euphoric. If you've got a sweet tooth like me, you know that the best way to describe dessert is by eating ALL of it.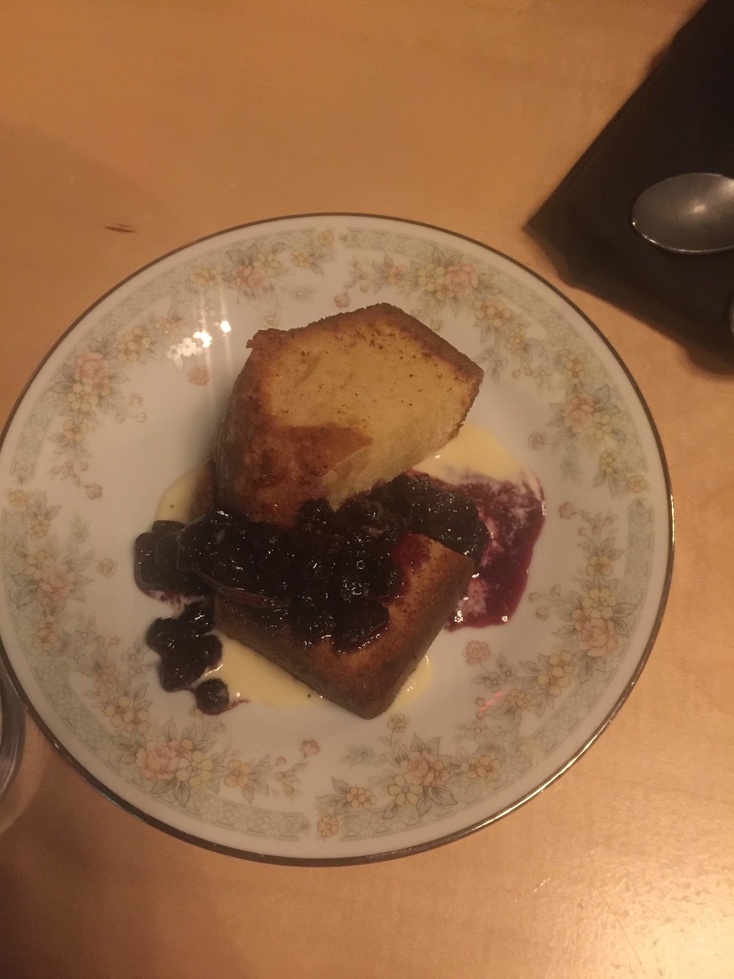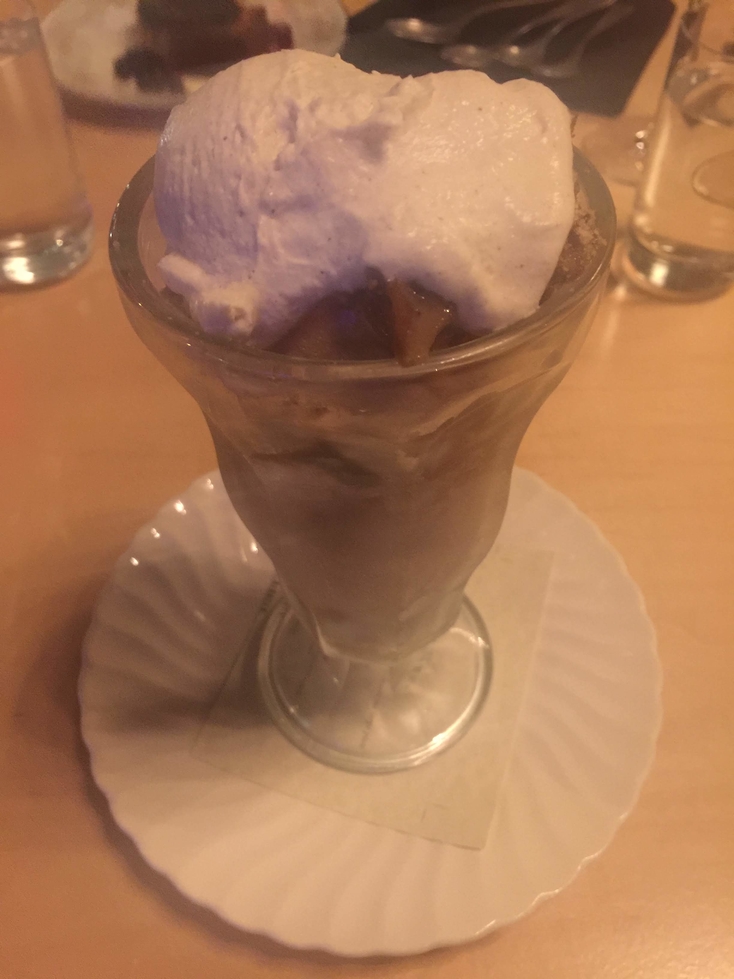 Overall Geneva Restaurant Week was a great opportunity to experience two new (to us) amazing restaurants. If you haven't been to either Altiro or Craft Urban, I HIGHLY recommend you get in there as soon as possible. We literally can't wait to go back, but next time it'll be in the summer, on their patios!
Thinking of Selling?
Find out how much your home is worth today and receive a free comparative market analysis of your home from The Zajic & Juliano Realty Team! Just click below!

Meet Paul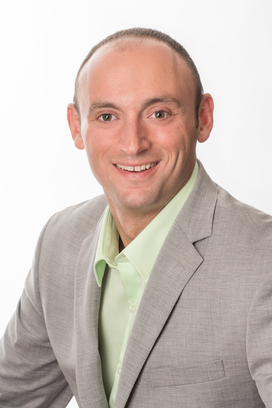 Dog Dad. Fitness Addict. Food Lover. Traveler. Realtor. Chicago & Northwestern Suburbs Local Expert. When I want the best Chicago deep dish I don't go to the frozen aisle at the grocery store, I go to Lou Malnatis. When we need the perfect present for someone's special celebration we go to downtown Geneva and shop at all the family owned stores. When I want the freshest produce and ripest sweet corn during the summer I visit Goebert's Pumpkin Farm in South Barrington that has been a staple in the area for almost 50 years. I grew up with roots in Chicago, the Northwest Suburbs, as well as the Fox Valley area all along the Randall Corridor. Growing up over my entire lifetime I've been lucky enough to see the insane amounts of development in these areas and how the landscape has changed for the better. I can help find you the right home, investment, bank, school, daycare, mechanic, and even the best hot dog joint in Illinois.